Sturdy in Dubai for the Arab Health 2023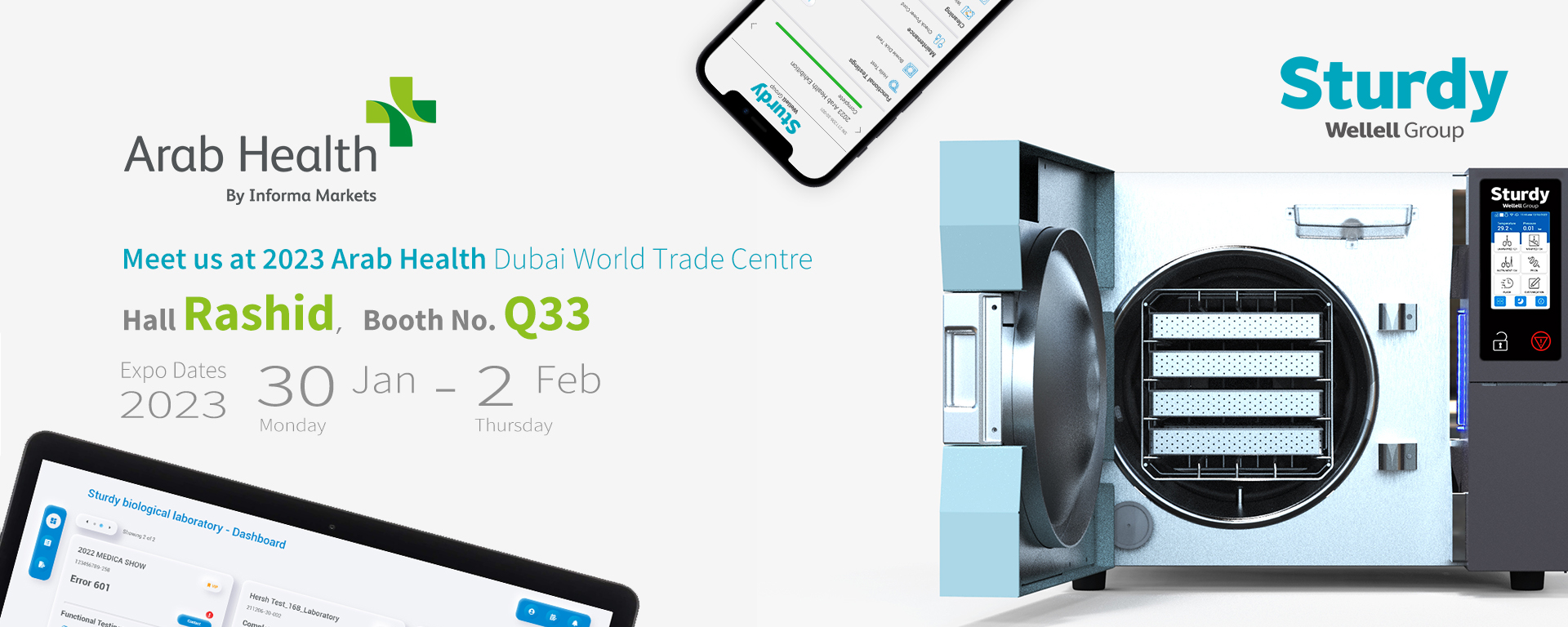 During these four days, Sturdy will present the newest product: a laboratory autoclave with fast cooling, traceable sterilization processes, and an increasingly user-friendly interface - Prime L series.
Date
30 January – 2 February 2023
Location
Sturdy & Wellell @ Arab Health 
Hall Rashid,  Booth no. Q33 | Dubai World Trade Centre
Dubai, United Arab Emirat
About Arab Health
Arab Health brings together key stakeholders to collaborate and make healthcare a more sustainable, positive impact industry. Discover the way forward through sustainable and innovative solutions that will disrupt existing models, revolutionising healthcare for future generations.
Sturdy Products @ Arab Health 2023
Autoclave

Wellell Products @ Arab Health 2023

Pressure Area Care
Respiratory Therapy
Exhibition Info.