Sturdy in Taipei for the Medical Taiwan 2023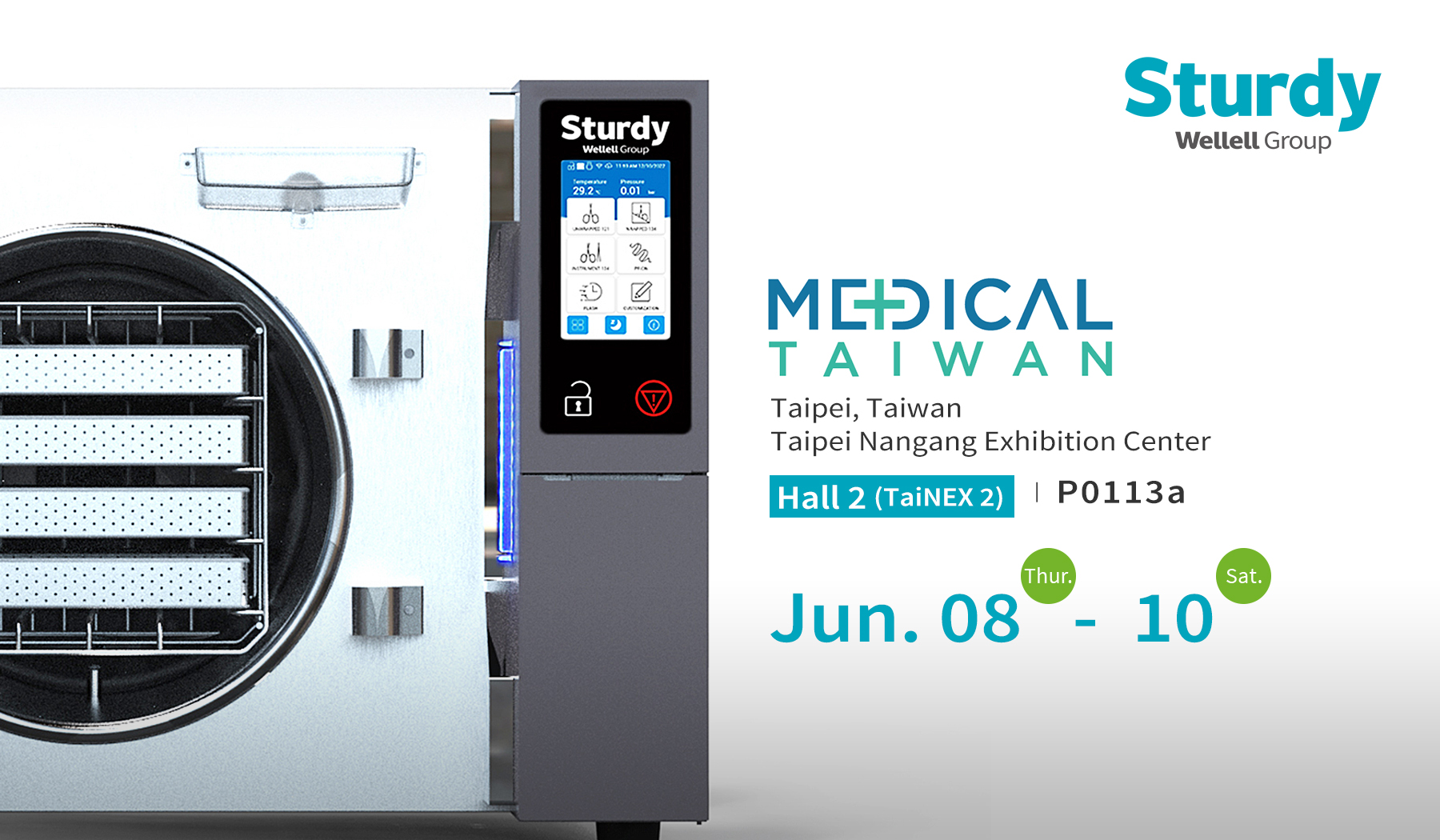 During these three days,
Sturdy will present the latest technology: with more power, higher performance, and an increasingly user-friendly interface Class B autoclave - Prime B series.
and the MA series is equipped with a powerful vacuum pump, a separate program button, and intuitive and simple operation.

Date
08 – 10 June 2023
Location
Sturdy @ Medical Taiwan 2023
Hall 2 (TaiNEX 2) | Stand P0113a
Taipei, Taiwan
Sturdy Products @ Medical Taiwan 2023
Autoclave

Exhibition Info.
https://www.medicaltaiwan.com.tw/en/index.html